Regular price
Sale price
$14.00
Unit price
per
Sale
Sold out
Get ready for some serious lash game with this new lash must-have!

Use this to bond your lashes in place and seal them to perfection.

The formula sticks your lashes right where you want them and locks them in place for as long as you want them to!


With the curved brush and tip applicator, achieving that full, flirty, flawless lash look is super quick & easy.

Nice hold, durability, & comfort – this product's definitely a 10/10!
Always do skin patch test to check for sensitivity before use 
Bond ingredients
Ingredients:
Bond: Acrylates/Ethylhexyl Butylene Glycol, Alcohol Denat., Water, AMP, Phenoxyethanol, Citric Acid, Sodium Carbonate, Sorbitol, Ceteareth-25, Ethylhexylglycerin, Urea, Disodium Phosphate, Biotin, Black 2 NET WT 4.5 g (0.15 oz.)
SEAL: Isododecane, Water, Copernicia Cerifera (Carnauba) Wax, VP/Eicosene Copolymer, Euphorbia Cerifera (Candelilla) Wax, Ceresin, Trimethylsiloxysilicate, VP/VA Copolymer, Panthenol, Hydrogenated Polyisobutene, PEG-60 Hydrogenated Castor Oil, Phenoxyethanol, Polypropylsilsesquioxane, 1,2-Hexanediol, Ethylhexylglycerin, Tocopheryl Acetate NET WT 4.5 g (0.15 oz.)
Always do a skin test patch before applying to eyes to check for sensitivity 
WARNING : if irritation or allergic reaction occurs discontinue use immediately. 
201 in stock
Handmade
Vegan
Synthetic Fibers
secured and guaranteed checkout
View full details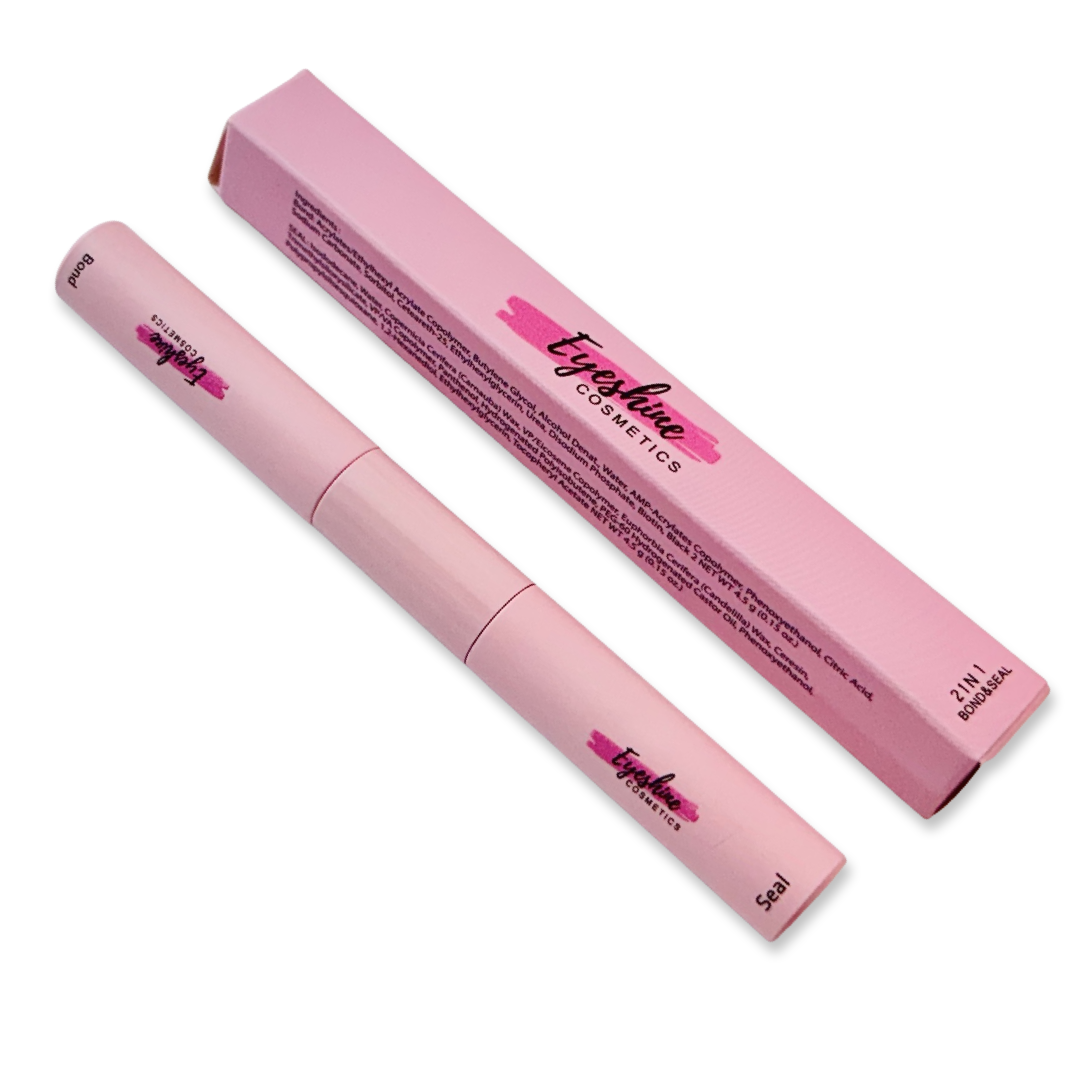 Collapsible content
Still curious about this lash?
About

My business is about lashes for all types of people. From strip lashes to self adhesive lashes but most importantly at home lash extensions aka diy lash extensions. I am all about home beauty and saving money so I wanted an item that people can purchase and apply in minutes in the comfort of their home. My customers can skip the lash appointments with our DIY lash sets that lasts 2-5 days.
FAQ's

How long does each set last?

For a beginner expect it to last 2-5 days. For the under lash pros they can make them last 7-10 days

How many lash sets can you get from each tray?

Each tray will provide 10-12 pairs of lashes

Can you wet them?

Yes they can be wet with cold water.

Is washing them necessary?

Since they only last up to a week it is not required to wash them unless they are dirty with makeup. So if you wear lots of eyeshadow you should wash them when they are visibly dirty.

Do I apply the bond like mascara?

No only tap the bond at the base of your lashes to prevent clumping up your natural lashes

How long should I wait to apply clusters after bond is applied

Wait 30-40 seconds for bond to get tacky

How to sleep with them?

Sleep on back or side to preserve the look of the lash set.

Shipping Policy

We work from Monday-Friday and orders take approximately 2-5 business days to ship. 

- All import fees, customs, taxes and any additional charges upon delivery are of the sole responsibility of the buyer

- We are not responsible for any incorrect addresses. We start processing orders as soon as they are placed. Any changed made after purchase is NOT guaranteed.

- If the package is returned due to incorrect or insufficient address, you will receive a store credit

-WE ARE NOT RESPONSIBLE IF THE ADDRESS PROVIDED IS INCORRECT AND THE PACKAGE IS DELIVERED TO THE LOCATION. **WE ARE NOT RESPONSIBLE**
AFFORDABLE
SEXY
WIDE LASH SELECTIONS
HONEST
TRANSPARENT QUALITY
RESPECT
AFFORDABLE
SEXY
WIDE LASH SELECTIONS
HONEST
TRANSPARENT QUALITY
RESPECT
AFFORDABLE
SEXY
WIDE LASH SELECTIONS
HONEST
TRANSPARENT QUALITY
RESPECT
Best glue
Ok this glues awesome it doesn't burn if you do it correctly, please put glue in the lashes not the waterline, apply a bit of a glue on your cluster , once I'm done with both of my eyes I put the sealer in my tweezers a press on my lashes after I put sealer on the bottom on both and bamm you're done ,don't leave the glue open , is like any glue if you leave it open of course is going to dry, close your glue and take care of it and you will have beautiful set , I'll be getting wayyyy more of this glue in love ♥️
Works well and does what it needs
The glue and seal itself is good. But the only thing I don't like is when the clear glue starts to ball up on your lashes as it comes off, it's more noticeable than the black bond. I'm still going to use it because it works but I prefer the black bond more.
Eyeshine 2 in 1 Bond ❤️❤️❤️
That's the most amazing eyelash glue ever. My eyelashes stay good for a week even though I go to gym everyday and I sweat a lot. It's a must buy for sure. I completely recommend and I am going to order more.
Perfect application and easy to yse
REAL CUSTOMERS, REAL REVIEWS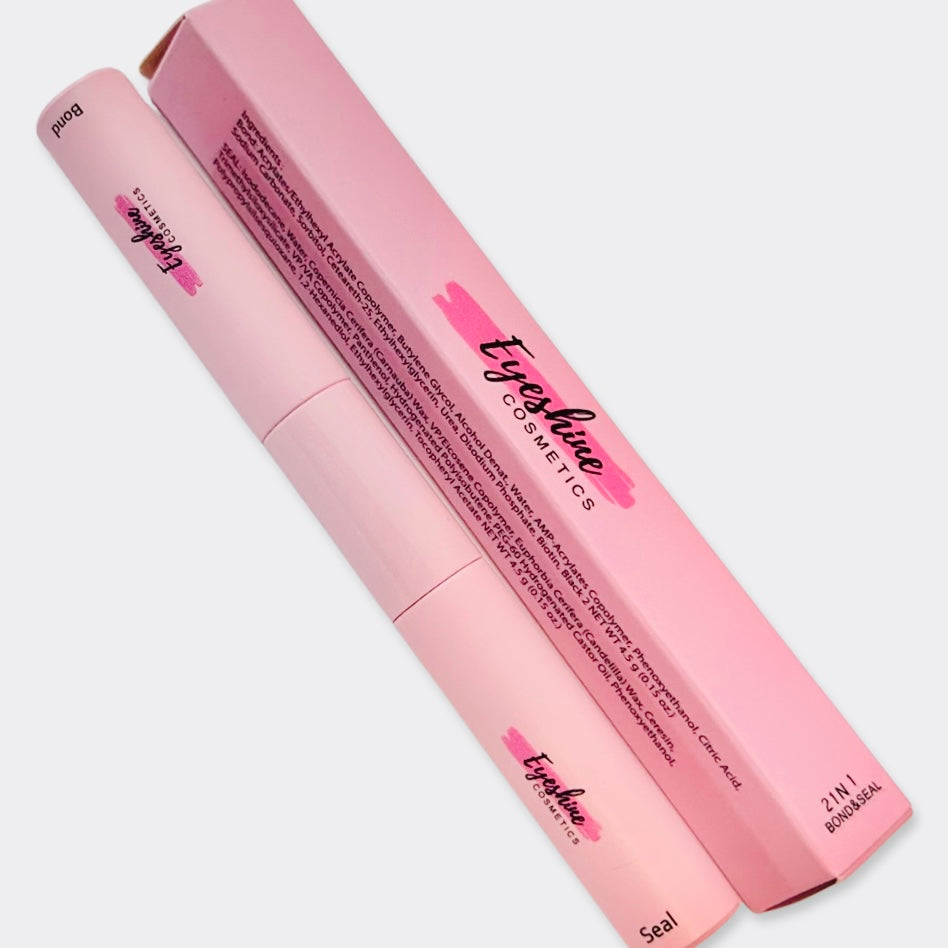 Jamie Robinson Warren
I love eyeshine products and I've tride several brands and hated them! Not only are the lashes amazing the bond/sealant is super good. My lashed last untile I take theme off.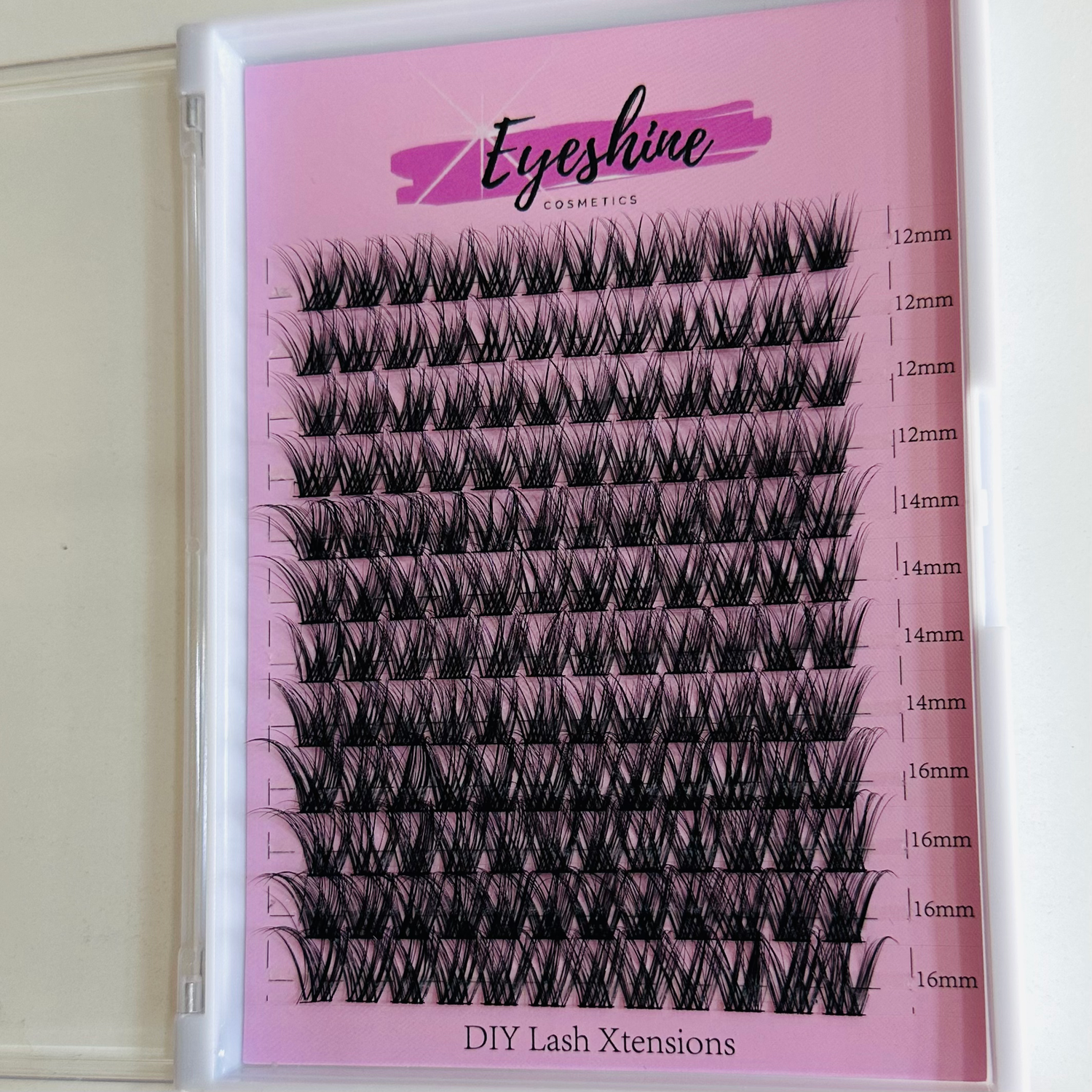 Rosy
Literally the most beautiful looking set! I also bought the 2 in 1 (bond and seal). *chef's kiss*This set of lashes don't look thick and glossy, they are very natural looking. I did both of my eyes in about 6mins and I wore them for 4 days before I removed them.
Tracy Freeman
Great lashes! You can't feel then at all and the glue holds for a long time. I swam in my twice and they are still going strong.
Laurel
These are very beautiful and natural looking very lightweight you forget that they are even on I love these so beautiful and fluttery I wish I could upload pics
Gina Aleman
I just learned how to do my own diy lash extensions and these are so comfortable! The bond/seal is amazing. Highly recommend!
Ruby Montemayor
Lashes are beautiful and soft! With the right application and last up to a week! LOVE LOVE LOVE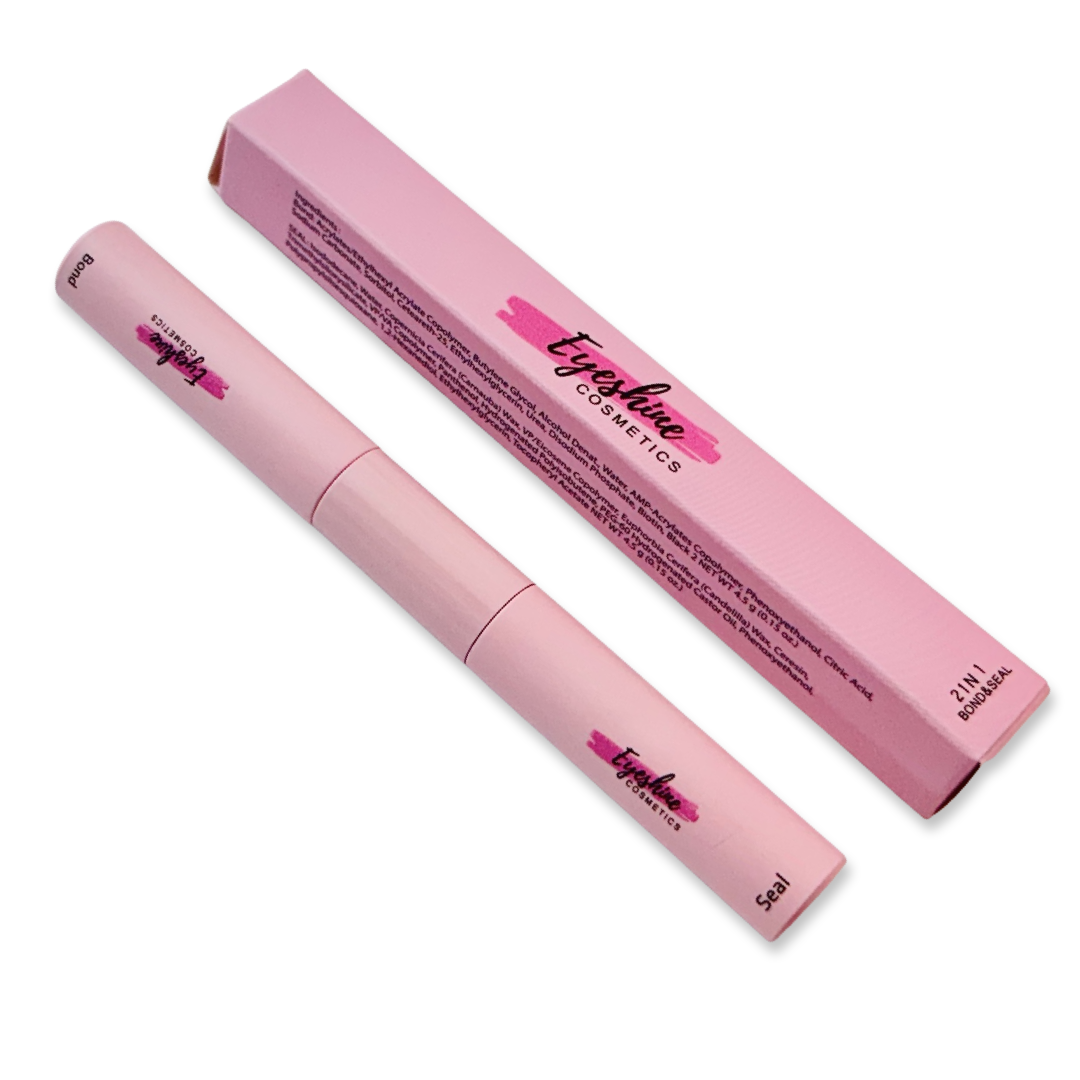 Vanessa Chavez
First time every trying my lashes this way and let me tell you it was the best decision ever!!! Love this set, can't wait to try more
Dayanna Carranza
This is my first time trying this and there easy and there great supper easy to install. I will be ordering many more love it!!!!